In Nigeria, it is often seen as a poor person's diet. But, when people consume garri and soup together, they don't get all the nutrients needed from a well-balanced diet. See how garri and soup can be a balanced diet for your child!
The consumption of such food is sometimes associated with poverty as most people think. They equally think that those who consume garri or Fufu and soup lack to meet up with the required nutrients gotten from a well-balanced diet. They don't see the food as a rich one or a balanced diet.
A balanced diet is rich in various nutrients and contains all six classes of food. It must contain; carbohydrates, protein, fats and oil, minerals, vitamins and water in their right or appropriate proportion.
How Garri And Soup Can Be A Balanced
Consuming garri and soup can be said to be having a balanced diet if you practice the following;
1. Cooking and eating different kinds of soup always; You don't depend on a particular type of soup to be a balanced diet. When you do that, your body becomes used to a particular set of nutrients. Changing the type of soup consumed means changing the nutrients. So always cook different types of soup.
How Garri And Soup Can Be A Balanced Part 2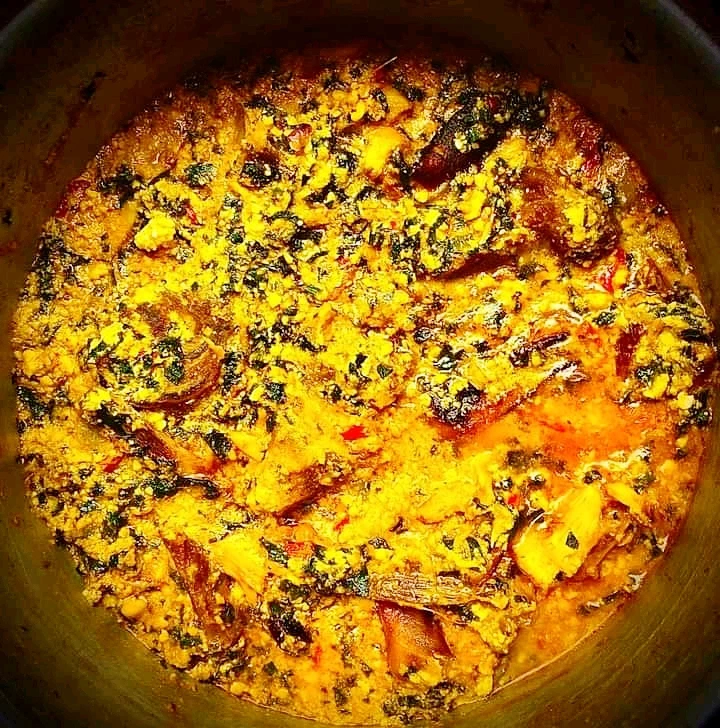 2. Always introduce vegetables in your soup; the Reason being that vegetables give minerals and some vitamins in the food we eat; Okro, Pumpkin leaf, onion, scent leaf and bitter leaf etc, are some of the examples of vegetables.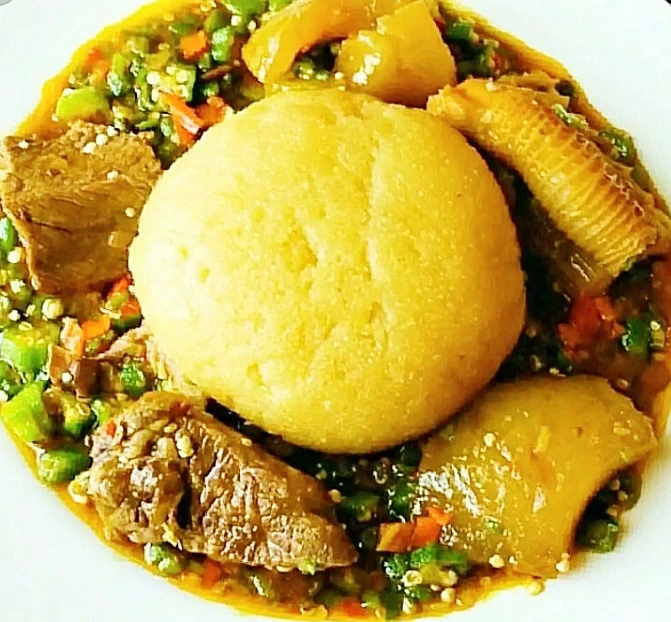 3. Cooking with Meat or Fish; This is a very serious aspect, as the meat or fish gives the body proteins when consumed from the soup. Crayfish, beef, chicken, turkey, periwinkle, prawn and snail etc, are good sources of proteins. Proteins build the body and repair the body's tissues.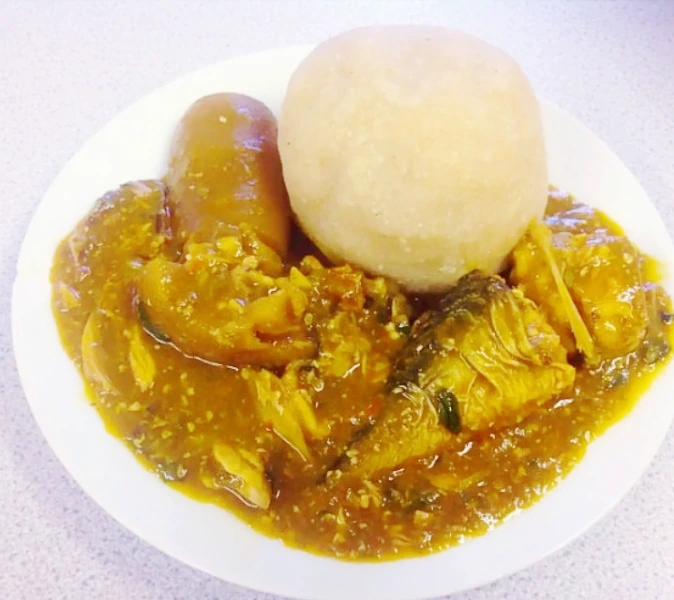 4. Always cook with rich oils; some fry their meat with rich oils, before introducing it to the soup. A balanced diet contains fat and oil which could be gotten from groundnut oil, chicken oil and vegetable oil. Fat and oil give the body energy and heat.
5. Garri or Fufu; These are not included in the soup making, they are prepared separately and could also contain fibre, some minerals, fats and oils (especially when palm oil is introduced during the preparation of garri). 'Garri and Fufu' are rich in starch which is later broken down as carbohydrates (energy source of the meal).
6. Eating fruits before the meal; Fruits are appetizer which also contains vitamins, minerals, water and fibres. The vitamins from the protective mechanism of the body boost immunity.
7.Taking Water or juice; This practice after a meal (Garri and soup) helps to wash down the food to settle properly at the bottom of the stomach. They aid food to digest faster.
When an individual consumes food (garri and soup) in an above-stated manner, he or she is having a well-balanced diet.