Learn how to start a cucumber farm and grow your own produce. How I Started My Cucumber Farm – How I Started My Cucumber Farm is the place for you. Learn all about farming and starting your own farm. Planting, raising, harvesting cucumbers. Learn how to make money from farming.
Also Read: Types of Heartburn Foods
In this life, we don't always expect the government to provide jobs for us at all times. It is not easy to get a job in this country, and we all know about it. This is why many people go into business after graduating from university. Many people have ended up doing what they never thought they would do, because of a lack of sufficient jobs in the country. 
How I Started My Cucumber Farm With Only N10,000
A young man known as William Eke has narrated how he started farming business after he graduated from the higher institution. He said he was born in a family of farmers, so it wasn't too hard for him when he started his own business. He decided to start farming, he didn't think of cultivating other things, but cucumber.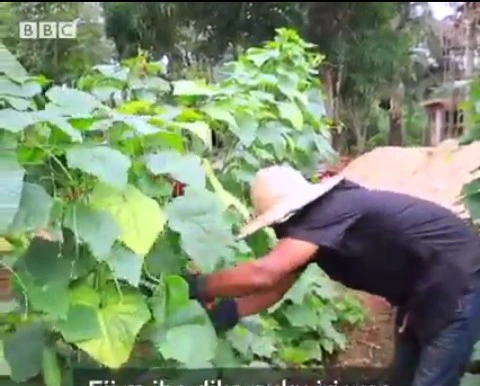 William started his farm with N10,000 and since then, he's improved more than when he just started the business. He said his parents were farmers, so he decided to follow in their footsteps. He studied business administration in a polytechnic in Nekede, Imo state.
According to William, he said he makes a lot of money in the business, he harvests a lot of cucumbers in just a week. He harvests every week, and each week produces 15 to 17 bags of cucumber. That means he makes more than 30 bags of cucumber in two weeks.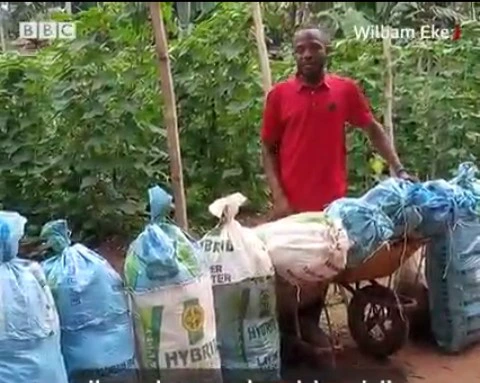 That's a large amount of money, he said he's planning to start cultivating other crops like onions, watermelon, and other crops. He also teaches other youths how to farm, there's no doubt that he's such a successful farmer.