The past is gone and we are living in a new era where people have embraced and accepted that having the Hiv Virus isn't a curse.
Recently most people have come out proudly and attested to the world of their HIV status.
Cleopatra Wanjiku is a Kenyan fashion Designer who is proudly living with the Virus.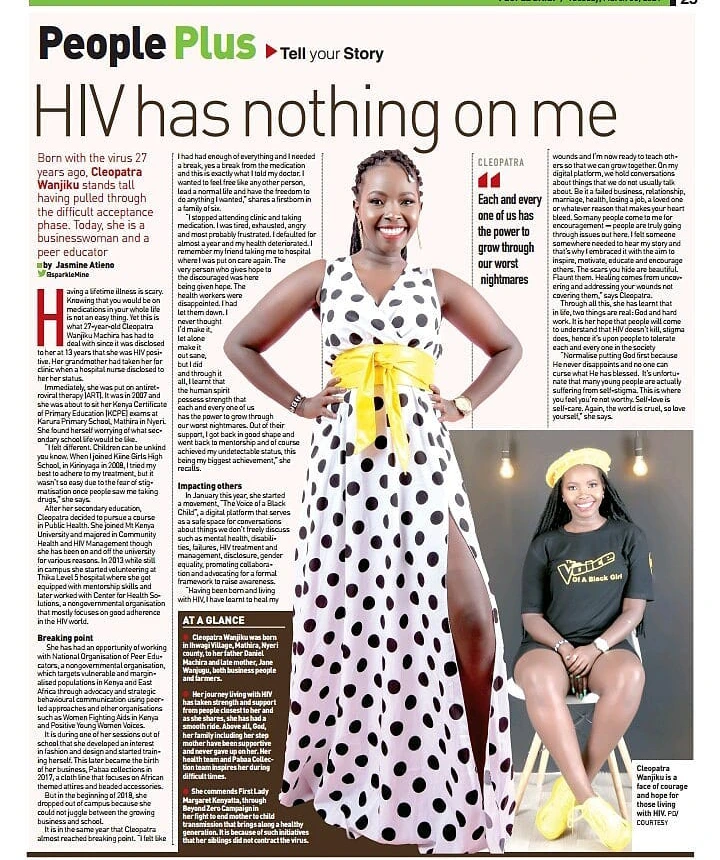 Last Saturday, She shared her HIV journey on Ntv hosted by Grace Msalame on the unscripted show.
Cleopatra shared that the journey was not easy for Her especially while undergoing her University studies due to the all over peer pressure and negligence.
She also stopped undergoing medication because she knew eventually she will die.
It took decades for her to accept her status but later she embraced her status and currently she is among people living proudly with the HIV Virus.
Today, Cleopatra is living her life to the level best. She has foundations she is currently running to encourage people to proudly accept their status.
Cleopatra designs fashion and owns a fashion brand known as Pabaa Collections.
Below are beautiful Instagram photos of Cleopatra;