Engineers at MIT and Harvard University have designed a New Face Mask Prototype That Can Detect Covid-19 within about 90 minutes. The masks have tiny, disposable sensors that can be put into other face masks and could also be used to detect other viruses.
This will help people who do not go for COVID-19 tests to actually see if they have been infected or not, and it will make people more comfortable if there some people were scared to go out there and find out that they have been infected by the virus.
Also Read: 9 Types of Heartburn Foods To Avoid: A Complete List
New Face Mask Prototype That Can Detect Covid-19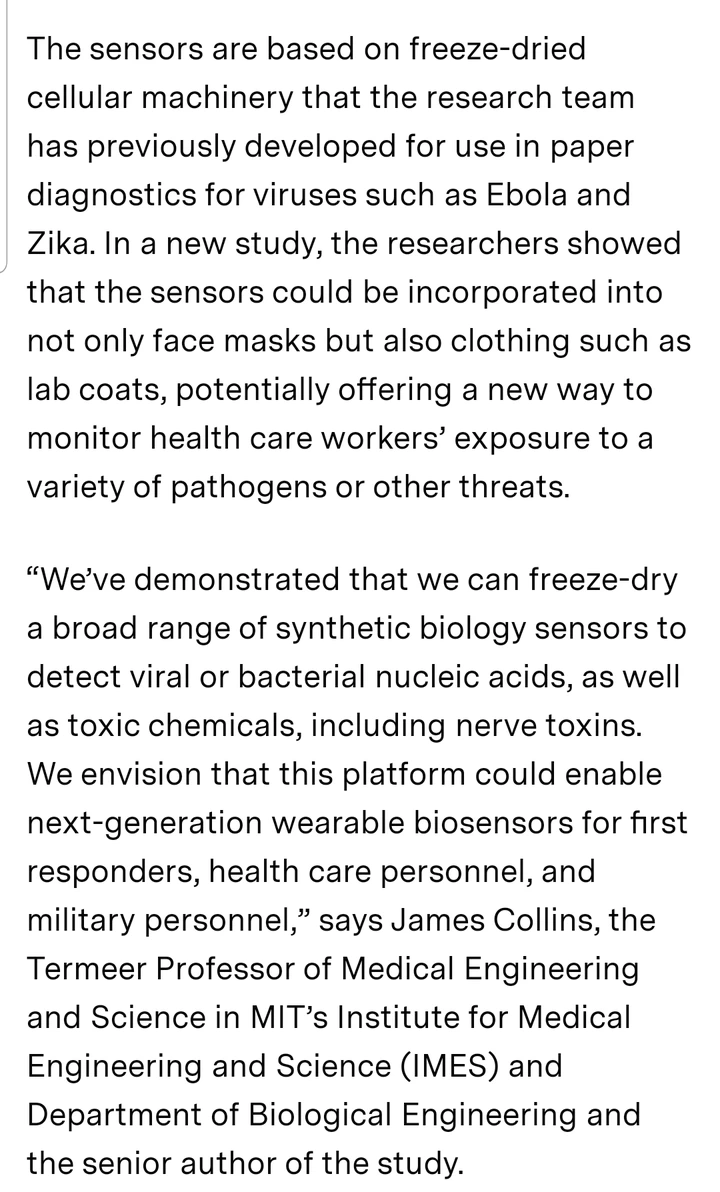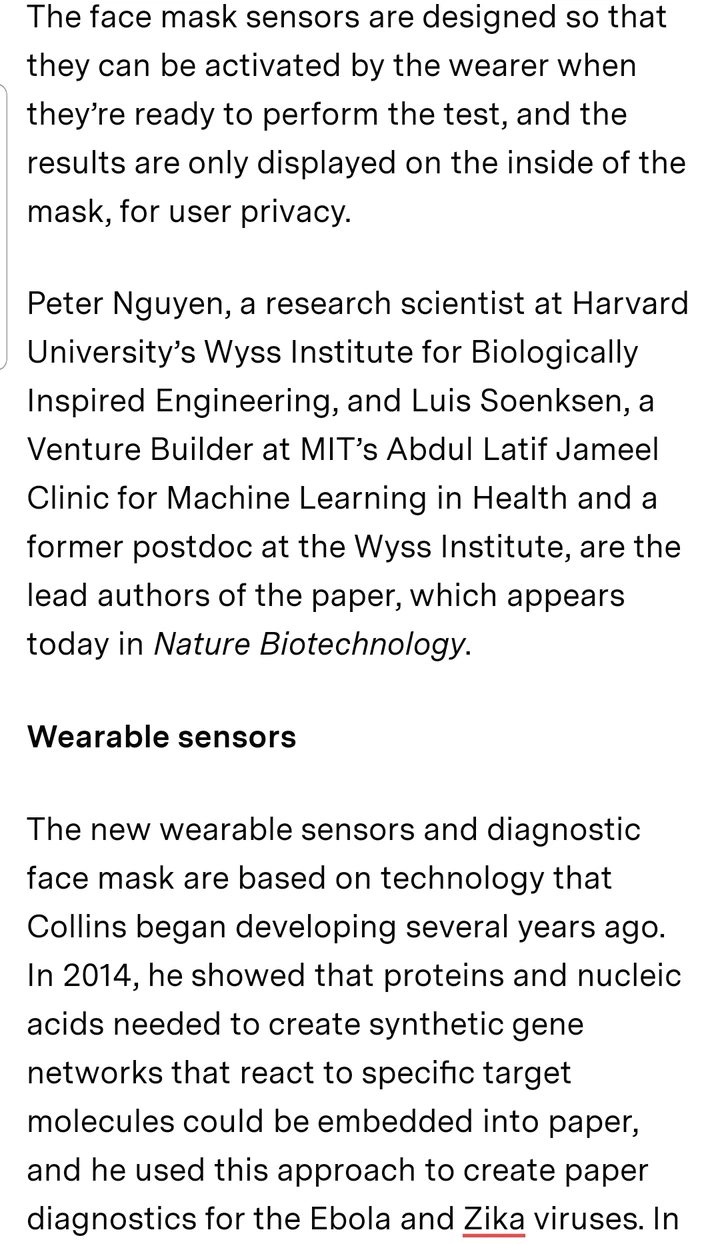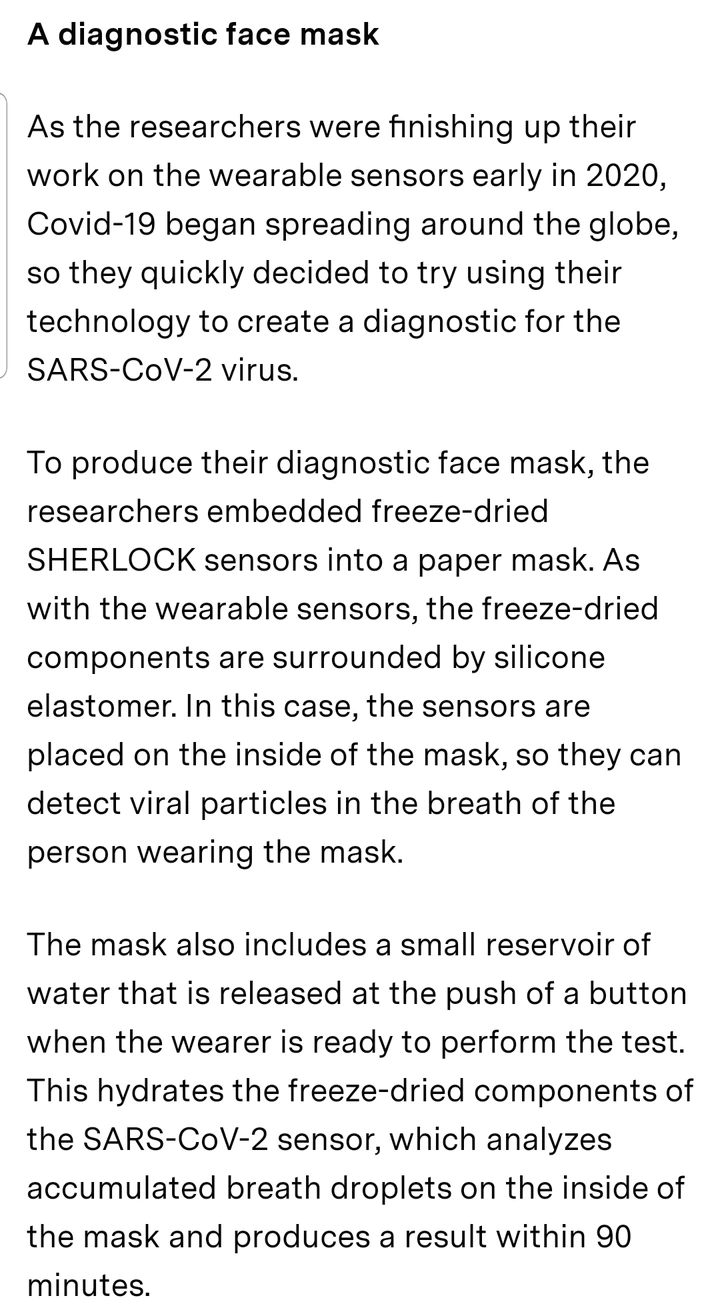 This will actually help save a lot of lives because if people can just find out easily that they have contracted the virus it will be easy for them to know the right steps to take on time, unlike now where people do not know their conditions and just sit back at home until they get worse.