Psychological research and studies have proven that; most people are attracted to others by their attitude, pitch pattern, body movement, sense of fashion, and mannerism.
Speaking of mannerism and body movement, in this article, I shall be revealing to you, 7 ways you can attract a lady without saying a word.
Ways You Can Attract a Lady without Saying a Word
See them below.
1. Maintain eye contact with her.
Research has shown that; one of the most effective nonverbal communicative skills a guy can have with a woman is devising the eye contact technique. Having steady eye contact with a lady can significantly drive an instant point that you are interested in her and equally find her attractive. It is imperative to know that, the eye contact technique can be sabotage if not properly done. As a guy who wants to attract a lady without using a word, it becomes important you structure your looks smartly and cutely. This can be done by looking at her simultaneously with a buttressing smile to show.
2. Walk with your shoulders high in confidence.
Studies have shown that ladies are naturally attracted to guys who have an amazing level of self-confidence. Walking moderately with shoulders and head high can significantly draw the attention of a lady towards you without even uttering a word.
3. Dress smart and neat as well.
Who doesn't like a fashionable and smart person? Most ladies, most especially the educated and enlightened ones, get fascinated and thrilled at the sight of guys who have an impeccable sense of fashion and self-elegance. Dressing smartly in nice and trendy clothes can be a complete turn-on and source of distraction for most ladies.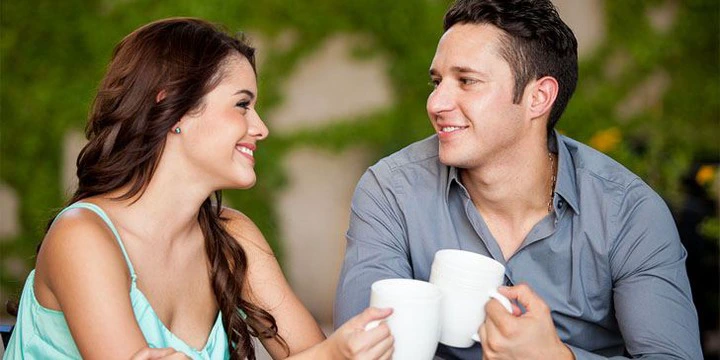 4.  Maintaining a nice body fragrance.
Possessing a nice atmospheric aura and scent is one measure that can significantly attract most ladies. It might interest you to know that many ladies are naturally drawn to an appealing smell and fragrance, and when they spot a guy who has this quality, they become attracted to him. Maintaining a nice body fragrance goes beyond wearing a nice body perfume, it embraces wearing neat clothes and maintaining healthy body hygiene.
5. Maintain the right body posture or gesture.
Body postures and gestures can say a whole lot more than verbal words. Posing positively in public in a stylish manner can significantly incite the attention of ladies towards you impressively.
6. Bite and touch the lips slightly.
Although this might sound weird, but is a fact. biting your lips softly and touching them as well can be a source of great distraction for a lady. In addition, most ladies are also drawn to guys who touch their beards slightly while sitting in a calm state.
7. Maintain a smiling and welcoming face.
Everyone likes a person who always presents a cheerful and smiling face, similarly with ladies towards guys. Most ladies are naturally drawn to guys who smile a lot and also talk less. Smiling brings out the inner glow and beauty inherent in a person. In summary, smiling makes you beautiful, and believe me, everyone wants to be associated with a beautiful person.
I know you might have learned something from this article "7 Ways You Can Attract a Lady without Saying a Word". What is your opinion on the topic of discussion? Feel free to share your thoughts and don't forget to like, share this article to get to others, and follow my timeline for more interesting articles.